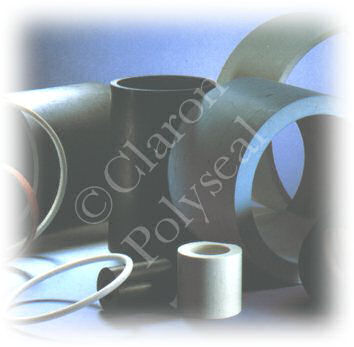 Claron (Plastics) Ltd...
Manufacturer a comprehensive range of stock shapes using P.T.F.E. compounds specifically developed for sealing systems.

The quality of this range has also gained the approval and wide spread use of many other industries, including chemical and process plant.

With the capability of producing more than 40 specialist sealing compounds in lengths up to 1 Metre, the company is uniquely equipped to supply many diverse industries including; chemical, automotive, and industrial..